I really feel like I should be doing more interviews, because I read some fantastic books, and in nearly all the cases, the authors are just as great. Last time, I had the pleasure of having a Q&A with K.S. Marsden, and this time around, I'm joined by the lovely Shyreen Tyler! Shyreen is the mind behind
Home by the Sea,
a psychological thriller that had me on my toes. If you want to check out my review for it, check over
here.
In the meantime, let's get to the questions!
1. What is your favourite book or series and why?
As commercial as it might sound, that would be the Harry Potter series. I fell in love with the characters, the magical world, the locations, everything about it involved me. I loved that even despite the characters' flaws, they were able to rise to the occasion.
2. If you could live in any fictional world, what world would that be?
The world of Harry Potter, but not the one in Universal Orlando (which I do enjoy very much) I wish I got an invitation letter to go study at Hogwarts.
3. Who is your favourite character in any novel and why?
That's a hard one. I love Gandalf from Lord of the Rings. I really like Cormoran Strike from Cuckoo's Calling. Bellatrix Lestrange from Harry Potter attracted me a lot. I find Sherlock Holmes fascinating. I couldn't choose one.
4. What supernatural gift would you most like to have?
The same as Charles Xavier: Telepathy.
5. Do you prefer digital copies of a novel, or physical?
I actually prefer a physical copy. It sounds cheesy, but l like the smell of books, I like turning the pages. I'm ok reading digital copies but it takes me longer. The irony is that my book Home by the Sea has been only released as digital... for now.
6. What was the inspiration behind your novels?
For Home by the Sea, I was listening to the song with the same name and out of nowhere the story came to my head. I've always been intrigued by the human mind and how strange it can be. Thus,mental illnesses and serial killers are my favorite subjects to investigate. My sister is a psychologist and I always thought that that should have been my profession.
For Victory, which is kind of a political young adult short story, the inspiration was the current political situation of many countries in the world.
7. What genre or story are you thinking about writing next?
Right now I'm working on a prequel for Home by the Sea which should be ready sometime next year, which will also be a thriller. I'm also slowly working on a series of 5 short stories, more on the fantasy young adult genre. For those I don't have a deadline, since I'm doing it to get those characters our of my head. Most likely I will give those for free.
8. Who is your favourite author?
J.K. Rowling. I also love Gabriel Garcia Marquez and Dan Brown.
9. Do you prefer published authors, or indie/self-published ones?
I don't have a preferences as long as the story is good.
10. What do you think is in store for your future?
Writing. I hope I always have a story or a character in my head nagging me to be freed.
I think we're all a little sore from not being able to go to Hogwarts...
My life would have been complete!
Damn fictional universe.
Another thanks goes out to Shyreen, thank you for taking the time to answer my questions. As an added bonus I got to answer some questions from Shyreen, so I will shamelessly leave a link to her blog, and you can await my answers.
Plus, check out her novel, Home by the Sea!
Blurb for Home by the Sea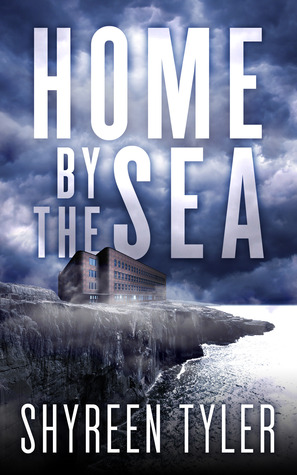 When writer Aaron Baker voluntarily interns himself into a mental institution to do research for his next book, he notices that the patients have excellent care but none of them get better. With help of an unlikely ally, he discovers a secret kept by the staff at the hospital that will change his perception of reality.
Hop on over to her Goodreads and give her some love!
Goodreads
Add me, follow me, let's get talking!

Don't forget, you can subscribe by email near the bottom of the blog (on desktop version) and have new posts delivered straight to you!