4.5/5 Stars
He could taste the red in his mouth as he swallowed, and then he couldn't swallow anymore.
He smelled it as it went up his nose and then he couldn't breathe.
He saw everything turn red around him as it reached his eyes...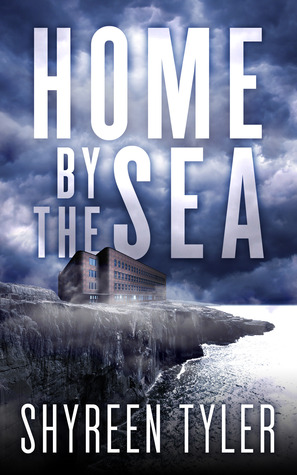 Edition:
Kindle
Pages:
79
Chapters:
--
Publisher:
Self-published
Book Links:
Goodreads
Amazon
Author's Blog
Review
My excitement for this book definitely paid off!
Home by the Sea
is a delightfully mind-twisting thriller that has you second guessing everything you read. It's interesting premise doesn't even scratch the surface, but it does its job of commanding you to start the book. I'm extremely thankful that I had the opportunity to pick this up, and grateful that it was brought to my attention. The story is hooking, the characters are well-developed, and its short length keeps everything paced and concise.
I'll be sure to keep an eye out for more from this author!
Aaron Baker is a writer, and the subject of his book is schizophrenia.
So what does he do?
He willingly takes up residence within a mental institution!
During the course of his research however, Aaron comes to connect the dots of a conspiracy.
The care is excellent at the institute, but no one ever gets better.
And Aaron has placed himself inside the belly of the beast...
Home by the Sea
is a smart little devil. It plays with suspense, mystery and intrigue very well, juggling them without ever dropping one. There are especially some great moments of tension that set the heart racing. As the story progresses you can't help but instantly try to predict the events, the mysterious circumstances that inhabit the mental institution. And while you might get close, I certainly was on the right track, the author does a stellar job of making sure you can't nail down your theories. It's especially prevalent when Aaron interviews Dr Reynolds. Over the course of the meetings, our main character slowly turns from investigator to patient, and it's alarming to go through.
But if you think you're completely sure of where everything is going, think again. Ms Tyler's ability to play with the reader's sanity is a perfect parallel to what Aaron is going through, we're instantly connected thanks to the same emotions and uncertainty.
I felt conflicted over our main character in the beginning, but it's quickly rectified. He's kind, compassionate and clearly hiding something, from both the reader and himself. With a nice array of side characters, you have to appreciate the time and research the author has to have done into mental illnesses to pull off an authentic environment for her cast to inhabit.
My only drawback, and it's not particularly that big of a deal, is the dialogue. Most of the time it flows easy, but at some points it can be extremely stiff, and it cuts us off from the speaker's emotion and intention. Like I said, it isn't often, and it never impedes the overall story, but it is noticeable.
And what a twist! I love a good twist, and this is great! I don't know if it's just me, but I didn't see it coming. I was so wrapped up in my own predictions that the truth blindsided me.
It is wonderful!
Add me, follow me, let's get talking!
Don't forget, you can subscribe by email near the bottom of the blog (on desktop version) and have new posts delivered straight to you!
My Goodreads
My Twitter
Google+